Suggestion: get high and listen with headphones!
Check out this comic of The History of LSD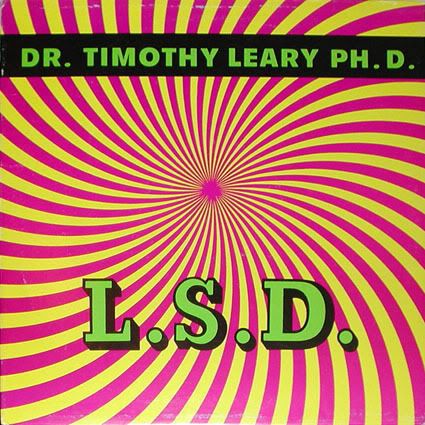 "'Turn on' meant go within to activate your neural and genetic equipment. Become sensitive to the many and various levels of consciousness and the specific triggers that engage them. Drugs were one way to accomplish this end. 'Tune in' meant interact harmoniously with the world around you - externalize, materialize, express your new internal perspectives. Drop out suggested an elective, selective, graceful process of detachment from involuntary or unconscious commitments. 'Drop Out' meant self-reliance, a discovery of one's singularity, a commitment to mobility, choice, and change. Unhappily my explanations of this sequence of personal development were often misinterpreted to mean 'Get stoned and abandon all constructive activity'." Timothy Leary
I Met The Walrus...

In 1969, a 14-year-old Beatle fanatic named Jerry Levitan, armed with a reel-to-reel tape deck, snuck into John Lennon's hotel room in Toronto and convinced John to do an interview about peace. 38 years later, Jerry has produced a film about it. Using the original interview recording as the soundtrack, director Josh Raskin has woven a visual narrative which tenderly romances Lennon's every word in a cascading flood of multipronged animation. Raskin marries the terrifyingly genius pen work of James Braithwaite with masterful digital illustration by Alex Kurina, resulting in a spell-binding vessel for Lennon's boundless wit, and timeless message.
Subscribe to my YouTube channel: transpondency
Subscribe to transpondency.blip.tv
email: suburban@transpondency.com
twitter: transpondency